OK, don't freak out. I am not throwing my shovels to the curb! I love gardening too much to give it up. In fact, I would love to make it a full time job sometime in the future. However, I always seem to reach a breaking point in gardening. I don't know if I am alone in this, but I reach a point when I am just done with gardening for the season. It always seems to be about the time when the weather starts growing colder and it's just not as enjoyable to be outside.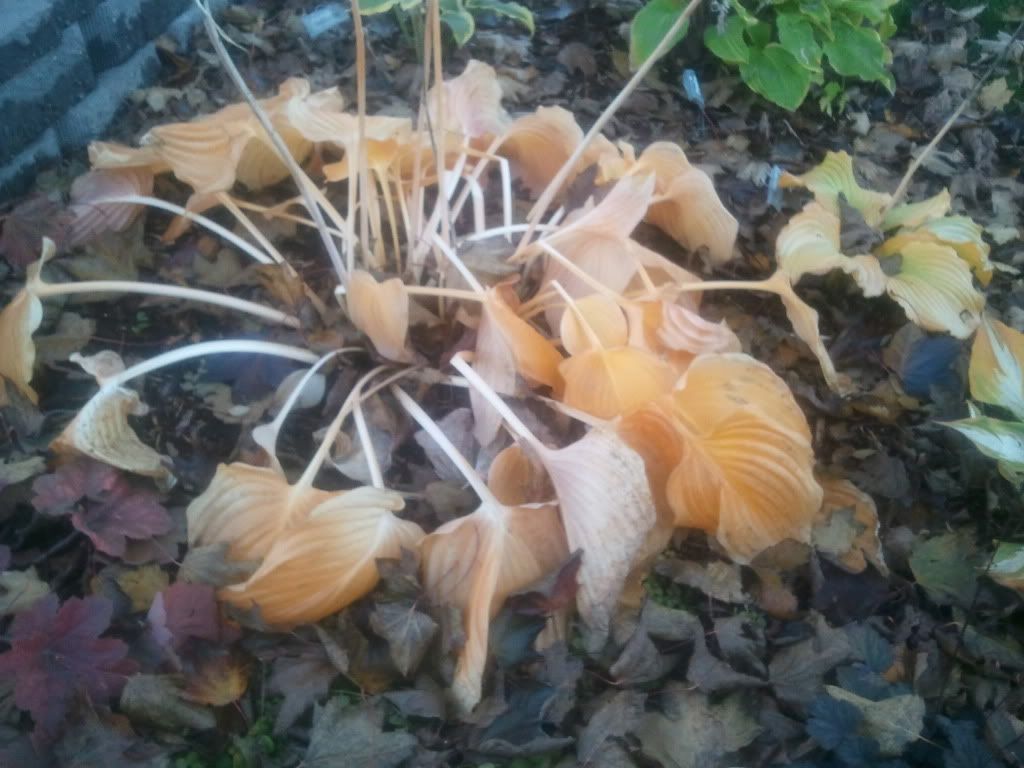 This hosta represents how I feel about gardening by fall.
By sometime in January or February I start to get the gardening itch again. I just want to smell hostas, and dig my hand into some fresh dirt. I visit greenhouses just to remember what a live plant looks and smells like again.
I wonder if it would be different if I lived in a climate where the weather was nice all year round? Is it the weather change, or the fact that during the summer I just throw everything I have into garden that I burn myself out? Am I a bad gardener? Or are the others out there that feel gardening burn out?