Hosta 'Parhelion' is a sport of hosta 'Sum and Substance'. It is light green with a very narrow white margin. This one is big so if you want one you better make lots of room for it! I have mine planted in a large planter in front of my living room window. At the moment it's hidden by hardy geraniums, but once they stop blooming I will thin them out to show off this beauty!
Hosta 'Parhelion' 2009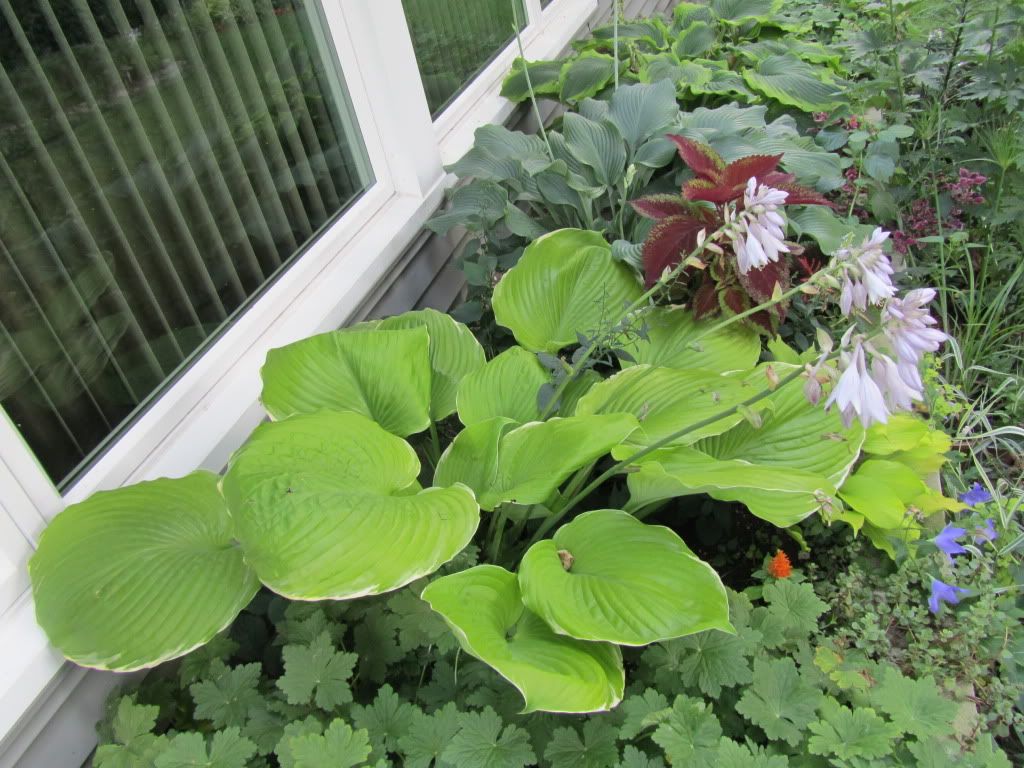 Hosta 'Parhelion' 2011
Hosta 'Parhelion' 2012 being eaten by my hardy geraniums!
Hosta 'Parhelion' 2012