The Cheesehead Garden was featured on local news station WFRV channel 5 tonight, as part of a segment about the upcoming Garden Discoveries garden walk. I was very excited to meet news anchor, Erin Davisson, as we both love technology and gardening. It's not a common combination! We have been in touch with each other over technology and have a lot of friends in common, but we had never met in person. It was such a great experience, as Erin is as winderful in person as she is on TV.
Erin and Eric (the camera man) visited both my garden and my friend Gina's garden (whom will also be on the garden walk). Here are some pictures: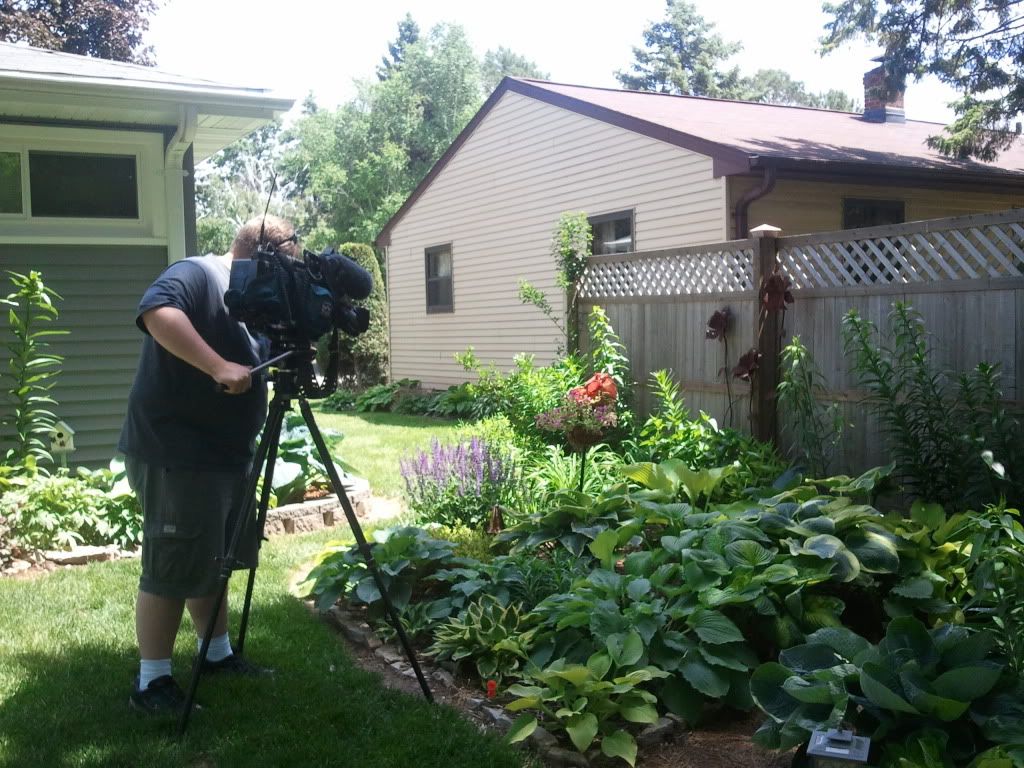 Eric doing some garden shots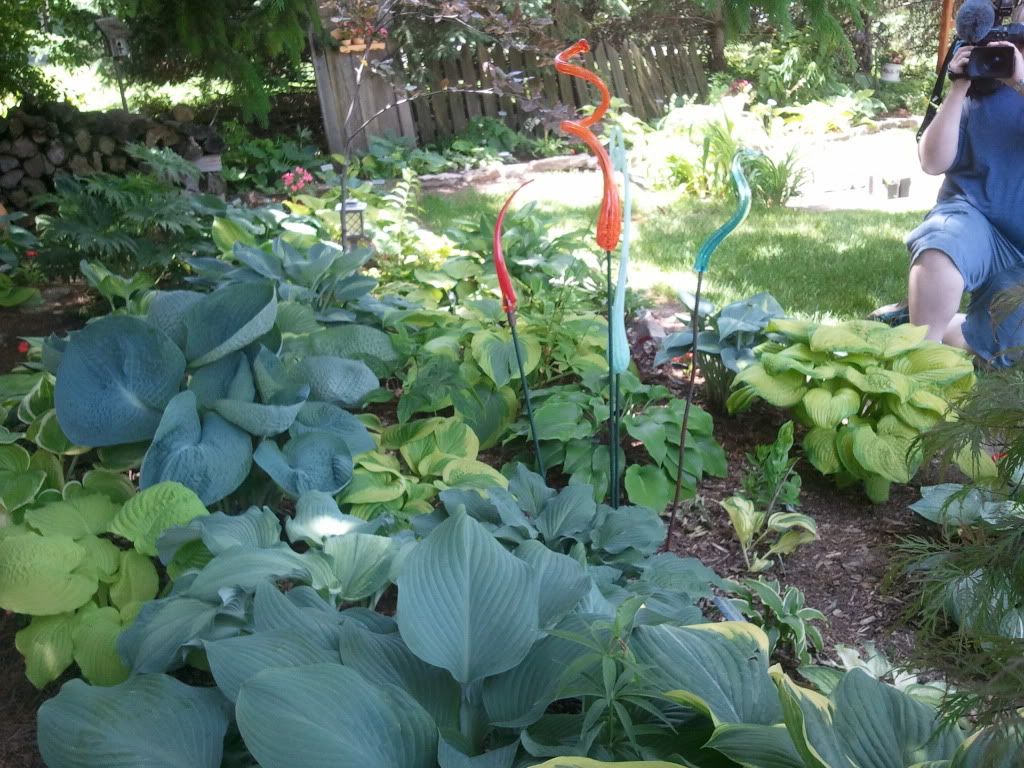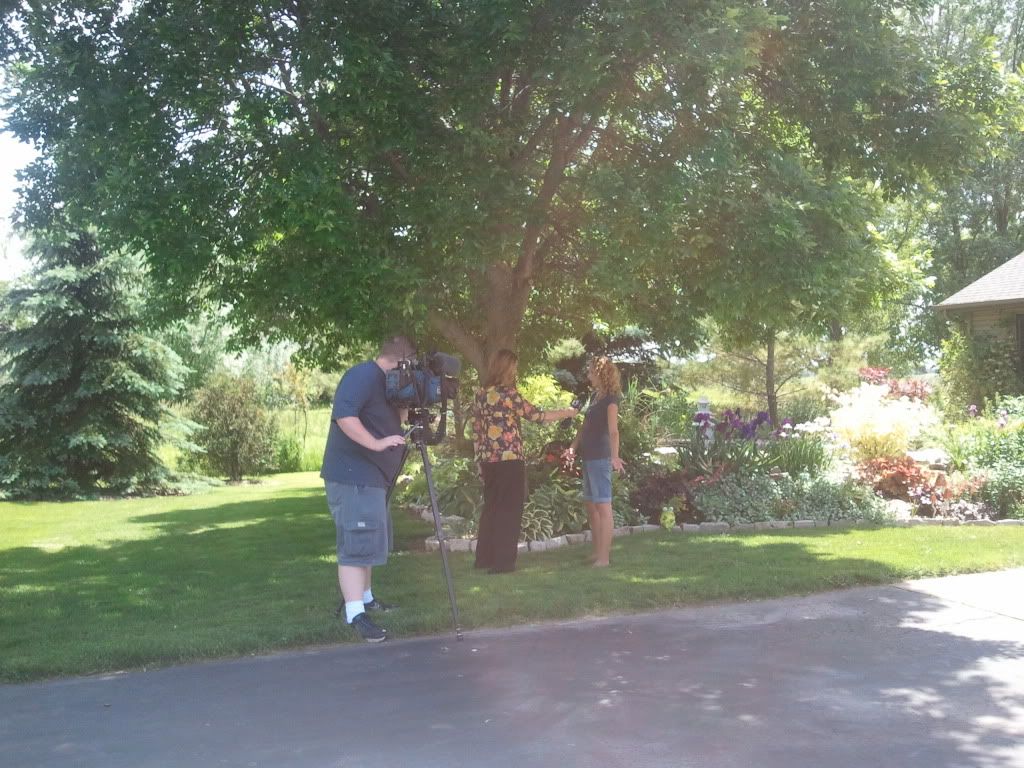 Eric videoing an interview between Erin and Gina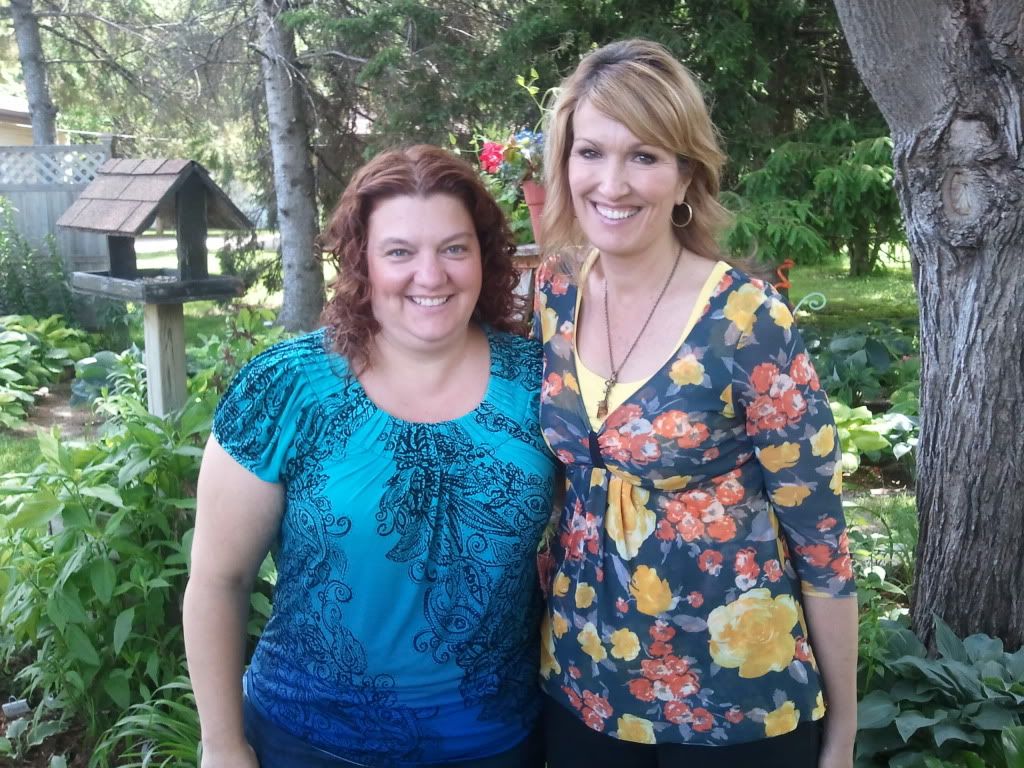 Myself and Erin Davisson
The segment that aired tonight was about the garden walk, and at a later date a segment will air about being a garden blogger. I can not thank her enough for coming out, meeting me, and letting me share my garden with an even bigger audience. I somehow see a plant shopping roadtrip in our future.....
Here is the video from tonight's news:
http://www.wfrv.com/news/greenscene/Garden-Discoveries-Tour-6152011-123940919.html