Last week my husband and I traveled to New Mexico. What made us go to New Mexico? We wanted to go somewhere warmer then Wisconsin, and we didn't want it to be a state we had already visited. We didn't have any plans in mind for our vacation, except to get away and relax.
Elephant Butte, is a small town outside of Truth or Consequences, New Mexico, where we stayed. It was very unexpected for us to find a lake in New Mexico. Elephant Butte Lake is a man made reservoir
formed in 1916
when a dam was built on the Rio Grande river. 40 miles of lake surrounded by great beaches and mountain landscape.
The lake and town got it's name from the volcanic core that sits in the lake that some say look like an elephant. It's a beautiful lake, and I can only guess that during the summer it's a very popular spot. The park is open year round, and is very popular not only for boating and swimming but also fishing. I was just blown away by the spectacular views!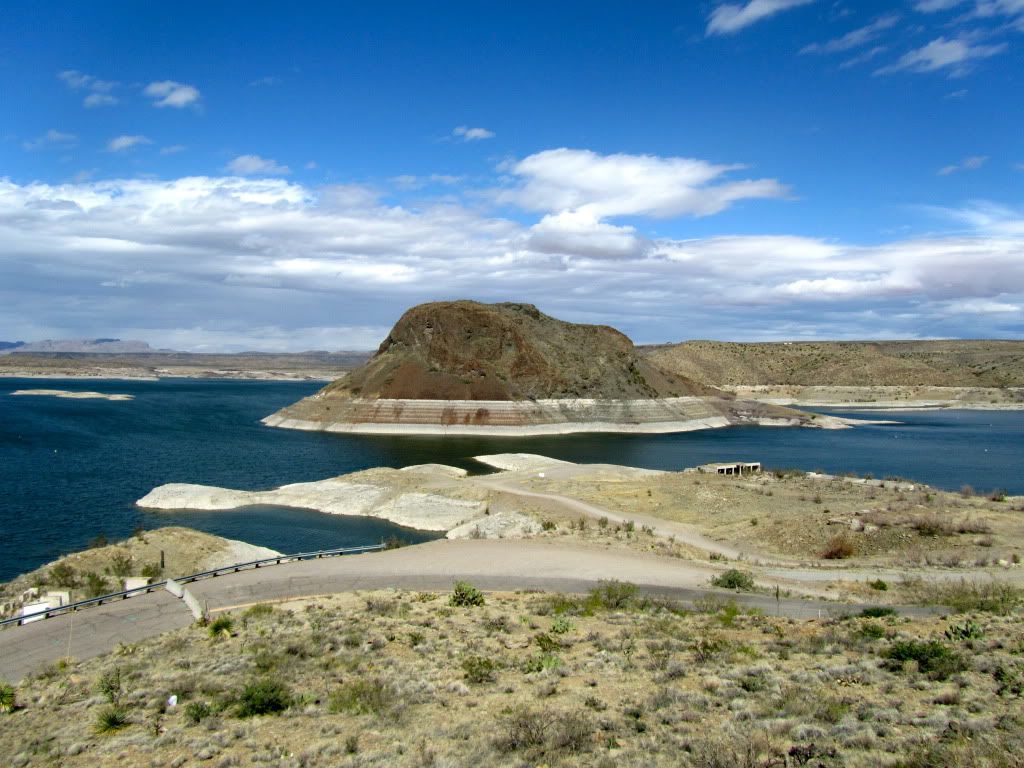 The volcanic core known as Elephant Butte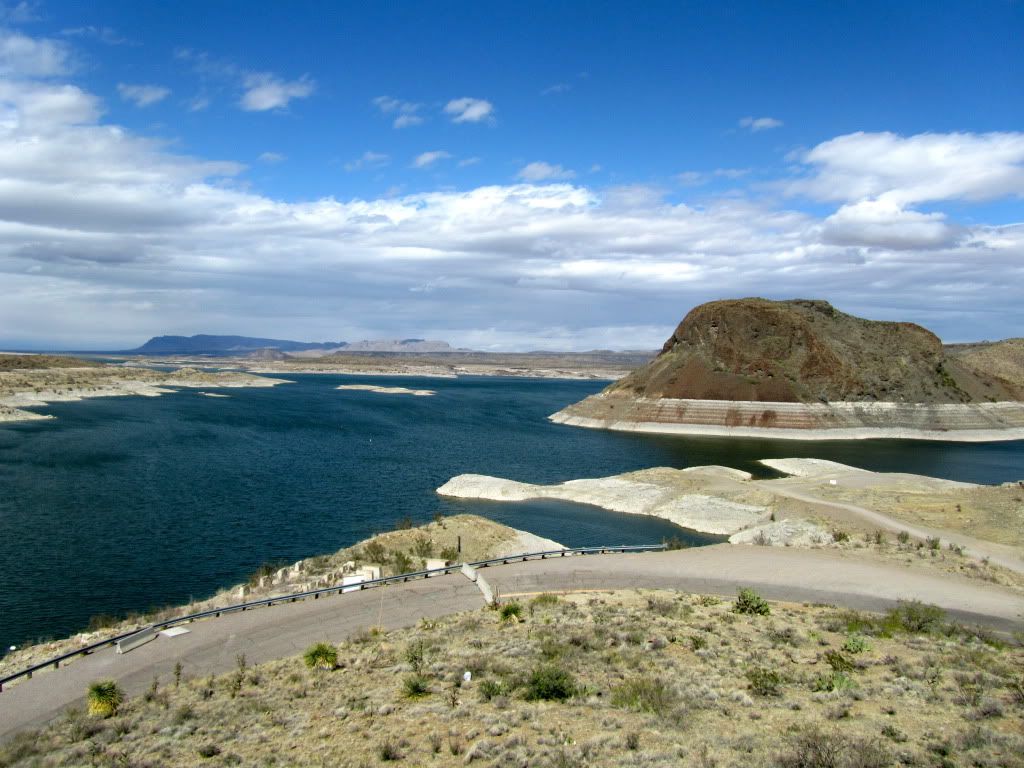 Views of the Lake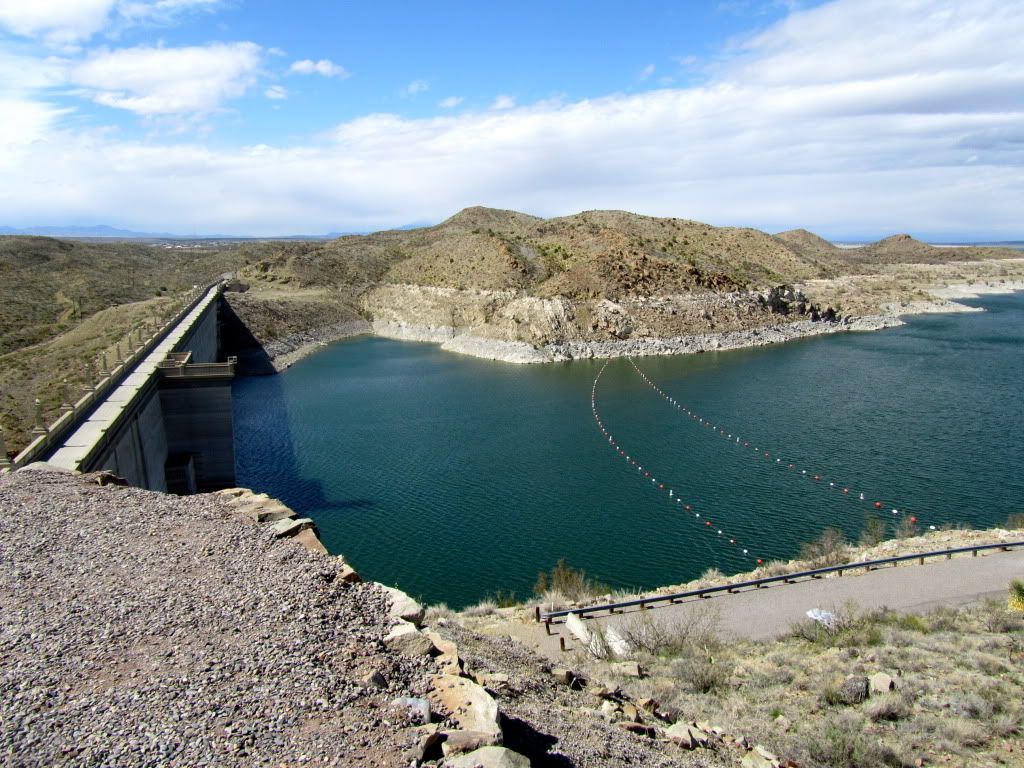 Part of the Elephant Butte Dam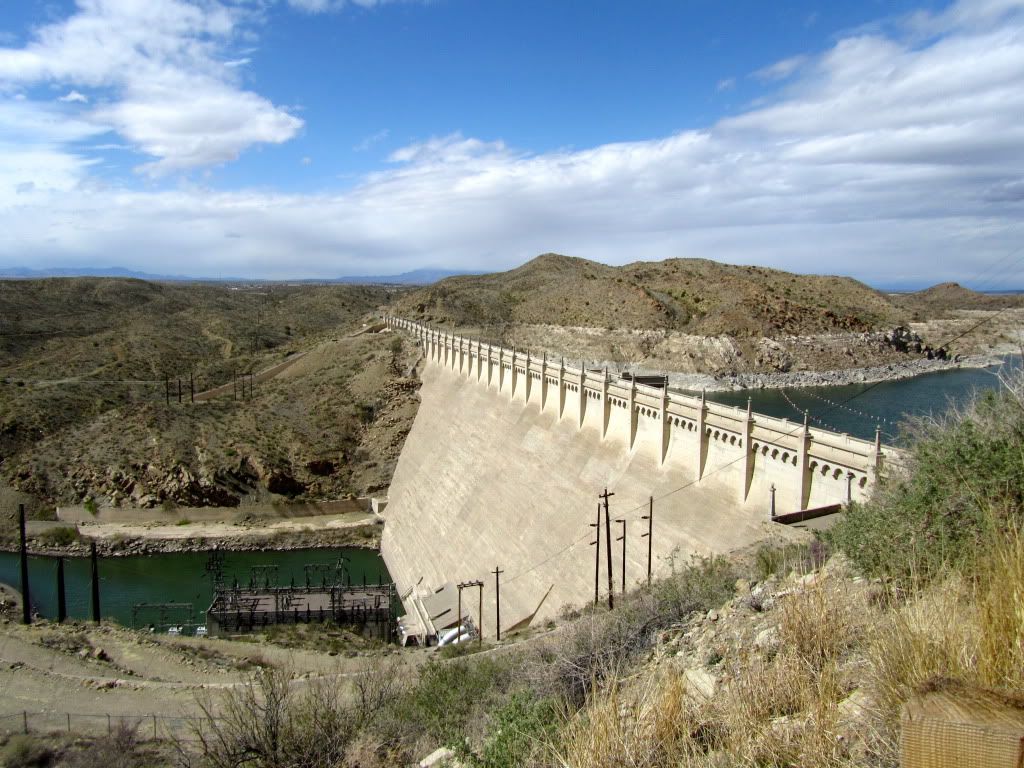 The Elephant Butte Dam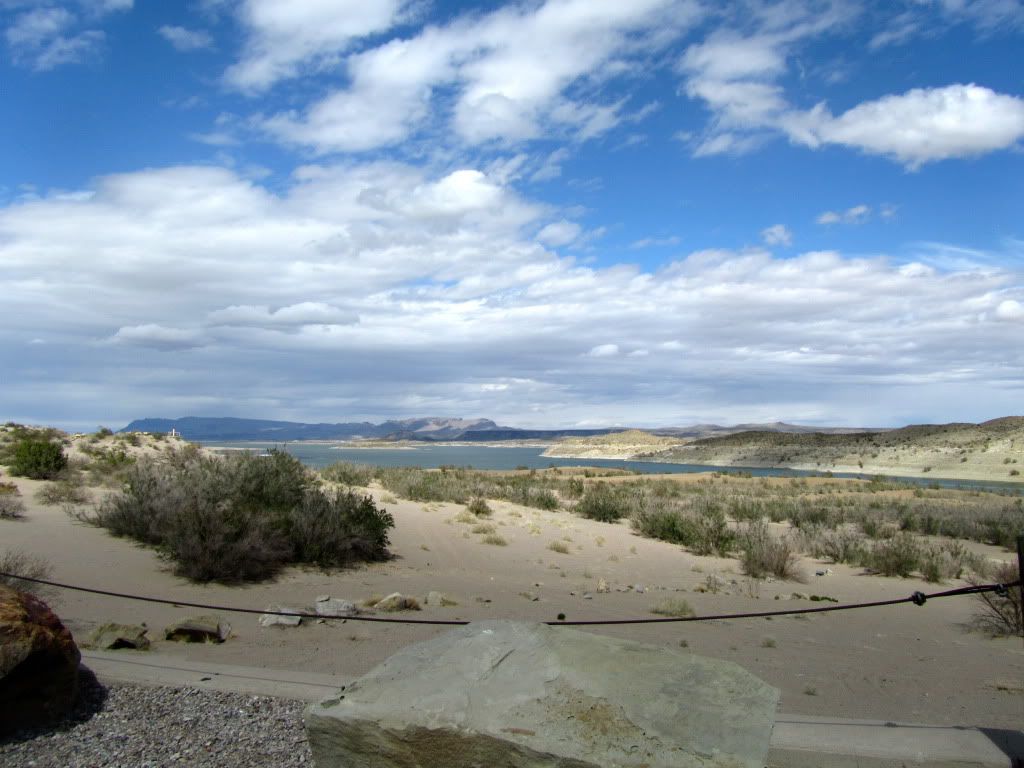 Views of the lake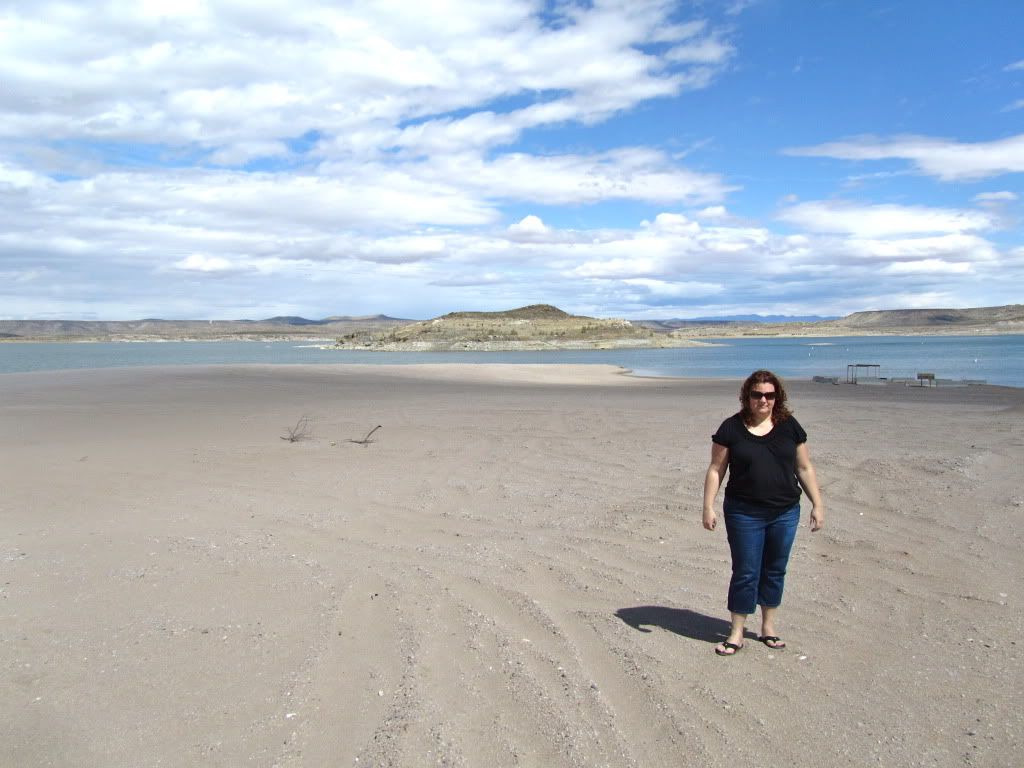 One of the many beach areas
The marina at Elephant Butte Lake